Ergodash Mini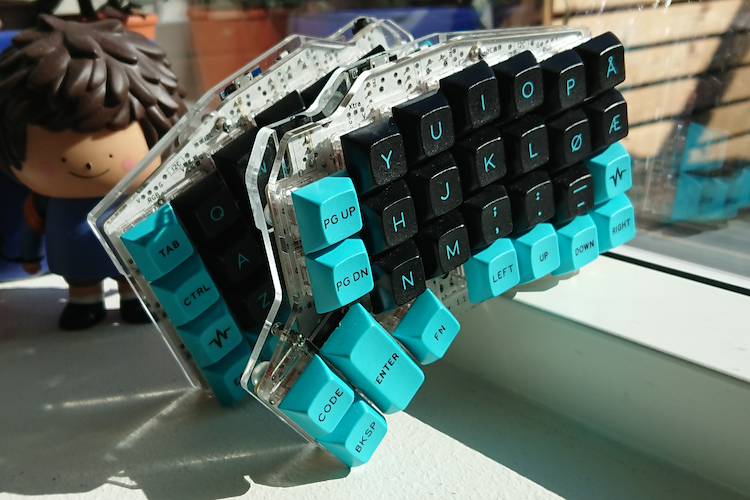 My first real custom keyboard, bought at Yusha Kobo, November 2019. It was pretty hard to pick it out, I think I spent around an hour before I settled for the Ergodash Mini. Originally I wanted Plaid by hsgw but they were all sold out. I also looked at the Lily58, Corne, and original Ergodash. I liked the thumb cluster of the Ergodash, but felt that the number row was not necessary for me.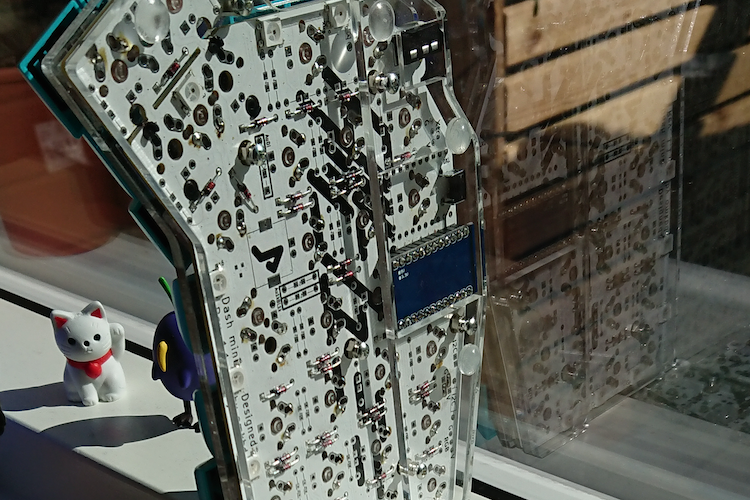 It hasn't been easy to start using a split 40% board, but the more I use it, the more I enjoy it, and the more I want to try other split boards. Especially the thumb cluster is something I want to experiment more with.
Surviving without the F-keys and number row has been pretty easy to get adjusted to, everything is just on a different layer. Since it's so small, I don't have to move my hand that much, which leads to less stress for my hands. I'll hopefully share all my keymaps later, either through QMK-firmware or via my own Github repo.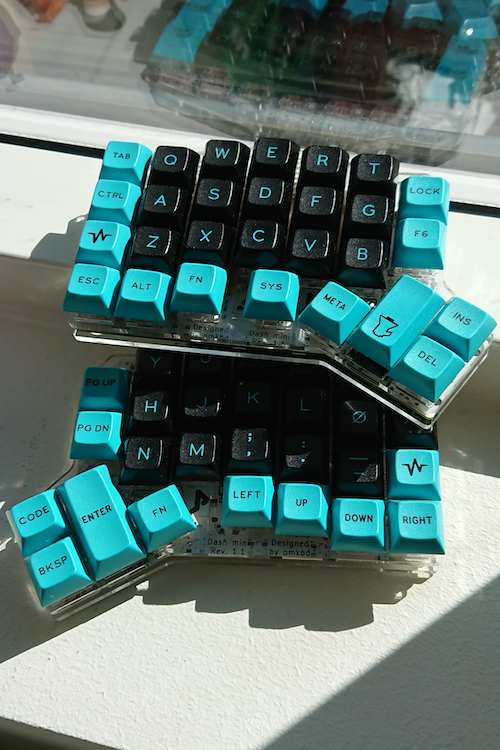 Another challenge by switching to split-boards are the ortholinear columns, that was a big change. And I'm still not sure which type of columns are best for me.
Get your own
Not that easy to get your hands on, but there may be some Japanese site still selling it. Luckily it's an open-source keyboard, meaning that you can find what you need to order a PCB from github/omkbd. This is a more complex build, but most of the components are though hole (except the RGB-LEDs). There is sadly no English build guide for the mini, but you can follow the regular one, they are identical except for the top row.